Okcupid:
LOLOLOLOLOLOLOLOLOLOLOL. No.
Eharmony.com:
Nope. Still have my lifetime ban. See the website www.FuckEharmony.com for details.
Speed Dating:
It was as awful as you would have thought. The best was the last two girls I talked to, who were "bloggers", and told me all about how awesome their lives were compared to mine. Read about it here:
http://www.singlesteve.com/adventures-speed-dating/
I'm going to be honest, I hate, hate all of the above ways to meeting women. I've always hated online dating. But I've always done it. But I guess now, I'm kind of seeing that after many many years, it's not working, at least for me. I've proven statistically women aren't looking for me, I've proven that you can send out well-crafted messages and still the response rate is like 2 percent. Which is fine. These are things we already knew about online dating. I'm going to keep doing it, because that's just what you do, but I just hate it. AND YOU KNOW WHAT I HATE THE MOST ABOUT IT?
It's the philosophy of online dating. It's the process of going on dates with strangers. I fundamentally disagree with the whole process. And here's why:
Single Steve's Philosophy on Love
So when I say love, I'm talking like the real, forever and ever love. I think the best marriages, the kind, that last until they're both 85 and still madly love, still joking, still laughing, are based on friendships. Best friendships. I think of those lasting relationships, as basically best friends, that have sex. A friendship, as a base for their relationship. My problem with online dating, is that you are trying to have a relationship first, and then figure out if maybe you'll have a friendship. No one goes on a first date from match.com and is looking to meet a friend. They're just not. They're going on this date to see if this guy is relationship material. And yes, absolutely, people, who start off as strangers from online dating, can go on and have these lasting relationships, and they feel like they've married their best friend. For sure. But I would say a lot of online relationships fail because it was just a relationship, not a friendship.
Looks will fade, muscles will turn to fat, hair will fall out, but laughter, that shits forever.
That's my over romanticized opinion on love. And yes I've tried to date my female friends before. Apparently they hate that shit. They always complain about how they can't find a nice guy just like you, until you, actually try and date them. Then it turns out they actually want the other guy, who is nothing like you. LOLOLOLOLOLOLOLOL…..
Thankfully I'm good at making friends. WHO WANTS TO BE MY FRIEND? I'm getting older though, it's gets harder to make new friends.
Speaking of, I'm 31. Thirty, fucking, one. It's mind bottling to think about that. I never, ever would of thought I would be 31 and single. Not that it's a bad thing. I have no regrets, I like where I am, yada yada, all the stuff I'm supposed to say to show I'm happy with my life, but when I first started blogging like 7 years ago, I joked, "hahahaha" I'm never going to find my person. Because it's fucking funny and ridiculous for a 24 year old to joke about being alone forever. But 7 years later, as a 31 year old joking about being alone forever , it's like a little more real, you know. I mean we can all still laugh about it, but it's the kind of laugh where it's like your fake laughing, with your teeth gritted and your eyes are shifting back and forth to see if people are actually believing you in your laugh. Yeah, that kind of laugh.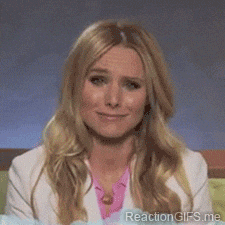 I know, I know, "But Steven, 31 is still young, you have plenty of time to find somebody" – you in a very adult condescending voice. Watch your tone when you're talking to me. I know. I get it. But I also want to get married, and have kids before I'm "too old". I don't know what "too old" is, but it's has something to do with playing catch with my kid in my back yard. I actually did a timeline of what's the rush:
http://www.singlesteve.com/whats-rush/
I also start having a mild panic attack when I start thinking about math. Not like my vector calculus back in the day math, but math in the sense that I know my pool of available awesome single women to mate with is shrinking. It's is. Every day. It's math. They either die, or get married, every, single, fucking day. And sure some girls re-enter the dating pool, as a few of them get out of their relationships or divorcees, but I'm still willing to bet that the rate in which women leave my available dating pool is higher than the rate in which women are entering. Did I lose you? Look, here's a graph.
It basically shows what percentage of women are single based on a bucket of age ranges. You can see that most of the world's single population is between the ages of 18 and 24, with 40%. My age range, the 25 to 34 year olds is 25% of the population. Meaning out of all the available single girls on planet Earth, only 1 in 4 girls is in my dating population. And you know that's always the ugly friend, that they keep around to boost their self confidence. JUST kidding. Geez. Calm down. But seriously, 1 in 4. And you can see if I survive to be 35 years old the pool of single women drops even smaller. I'm just saying, MATH. I know a lot of you will be Optimistic Olga, and say things like "there are plenty of fish in the sea Steven". I know there are. I'm just saying, there are more fish being pulled out and eaten then are repopulating the fucking sea.
On that note, I have another panic attack when I start thinking about the quality of fish still left in the sea. When I think about it logically, it makes sense that "a lot" of the amazing, funny, caring, cute, sarcastic, great kisser, great dancer women have already been fished out and eaten. I mean, why wouldn't they be. If you are guy and you met an amazing person, you're going to try and wife the shit out of her. As you should. So, logically, I get to thinking, who's left? And why are they left? The dating pool has changed dramatically. Here's how I see it:
Again, this is my exaggerated perception. My phoebia is crazy cat ladies, single moms and divorcees. Not that there's anything wrong with having kids, or being married before, but it's a "thing" to consider, and those aren't everyone's cup of tea. I know I'm going to get hate comments and hate email, saying something like "Dear Steven, I'm 38 and single, and there's nothing wrong with me". To which I will reply that you are dirty rotten liar and are probably bat shit crazy. Okay, I agree. There are circumstances in which you could potentially be older and single, and absolutely amazing. But realistically, there is probably a reason. Whether it's "I've only dated douche bags, or I'm a crazy jealous bitch." Myself included in this group. I have a reason, we all have a reason. Just make sure your reason is a long hard look at yourself. I do. Just saying. Again, I look forward to your hate comments
HELP ME:
Do I jump back on the okcupid and match.com's of the world? Do I Tinder for serious? Do I send mass Snapchats of penis to random girls? Do I do some other new technology shit I don't know about yet? This is where YOU come in. I need your inputs. What should I do?
I actual plan on writing a lot more in 2015. New Years Resolution, I promise.
*I'm going to preemptively tell you that YES I DO GO OUT AND DO THINGS IN THE REAL WORLD. Like all the time. I'm involved with some non profits, I go out with friends a lot, and I do cool new things. So unless it's something specific, like join a cheese addicts support group, don't tell me the generic "You need to do things in the real world with real people that share the same interest". Just no. But thank you.Sign up here to get my book for FREE!
---
---